Presentation
Ecomondo is the leading Euro-Mediterranean area green and circular economy expo. An international event with an innovative format that brings together all sectors of the circular economy in a single platform: from material and energy recovery to sustainable development.
Running at the same time as Ecomondo is Key Energy, the expo of "energy for the climate", energy-efficiency solutions and applications and renewable energy.
Since 2009, Ecomondo has also offered an ideal model of the Città Sostenibile (Sustainable City), in an exhibition space demonstrating models of urbanisation, technological solutions, projects, and mobility schemes that permit improvements in the population's quality of life and promote sustainable territorial development.
Italy is among the leading countries in Europe in the green and circular economy, in particular in energy efficiency, waste recycling and resource productivity. For this reason, Ecomondo is a reference point in the international panorama, where all the leading companies of the sector can meet and discover the trends, innovations and new technologies and exchange views with sector professionals.
BIOMETHANE
The growth and opportunities of the new market. The next steps and initiatives together with the National Biomethane Platform, already launched in the 2016 edition. The aim is to strengthen the strategic alliance with the natural gas industry, taking biomethane as the point of transition between renewable and traditional energy.
Sal.Ve
The biennial Environmental Motor Show, organised in
partnership with ANFIA (Italian Automotive Industry Supply Chain
Association), returns to an exhibition area of 6,000 m². The entire
range of production for industrial vehicles and special vehicles
for the collection of solid and liquid waste will be at the show.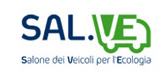 HYDROGEOLOGICAL RISKS AND DISASTER PREVENTION AND MANAGEMENT
The new sector of Ecomondo dedicated to systems and solutions for preventing hydrogeological risk and major climate-related risks, flooding and coastal erosion
Raw materials & circular industry: the challenge of raw materials at Ecomondo
The importance of procuring and recycling materials for a sustainable circular economy: Ecomondo takes up the challenge, tracing out the path for the development of new and sustainable technologies with the aim of reducing the dependence of the European manufacturing industry on foreign procurement.
Innovation and start-ups
Every year Ecomondo dedicates particular attention to the innovative projects linked to the circular economy, in order to encourage and support innovative entrepreneurial ideas in the sectors of the green economy, ICT, waste, cleantech and efficiency in production processes.