Ecomondo, the leading event in Europe for the new models of circular economy

An international exhibition with an innovative format that brings together all sectors of the circular economy in a single platform:
from material and energy recovery to sustainable development.
---
Take part
Technologies and the future: solutions, innovations, strategies for the development of the main sectors of the green & circular economy at Ecomondo.
Book a stand
Become an exhibitor and seize the opportunity to present your technologies and innovations to national and international buyers.

Ask for a quote
Meet the world
Discover all the business opportunities on offer: from matchmaking at the show to the international events that we organise around the world.
Download conference papers
At Ecomondo, we present international guidelines and documents for the development of the circular economy. Here are the latest.
Discover the focus points for 2019
We are the only platform in Europe to offer a broad programme of conferences, workshops and seminars on the various strands of the circular economy.
Join our community
We are committed to developing an ongoing dialogue with sector professionals and forging valuable connections between companies.
WATER
by Francesco Fatone
---
Ecomondo Worldwide - Upcoming events
Jul 16, 2019

Solution for waste water in bioplastics and food additives

European Commission - EU-funded project AFTERLIFE is developing a technology that filters, treats and converts waste water from the food and drink industry into bioplastics and food additives.
With the support of: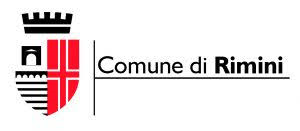 In collaboration with: