Green Startup
Ecomondo confirms its role as a service platform for the cooperation among enterprises, investors and young entrepreneurs.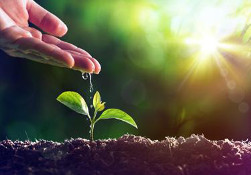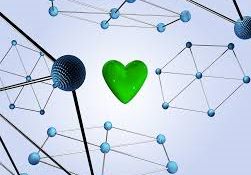 This year, there will be two areas dedicated to start-ups: the first one is organized by ASTER – Emilia Romagna Region, in collaboration and with the support of the Knowledge Innovation community of the EIT (Climate, Raw Materials a Innoenergy); the second one is organized by Ecomondo, thanks to the Alma Mater Studiorum-University of Bologna and Giuseppina Mai Confindustria Foundation.
Here below, you can find the list of the start-ups that participate to the aforementioned initiative as well as the description of their activity:
AC STUDIOS
DI CITTON ANDREA

Our plant for river and water course purification allows to eliminate floating waste without damaging river traffic and fauna. Our patent describes a completely innovative system that can function exploiting the power of the river current. It is an unedited project and we would like to present it to the Ecomondo Exhibition. Our team is composed of designers and technicians.
BELABS
www.belabs.it
BeLabs srl conveys the experience of more than 20 years in the maintenance and design of air quality analysis systems and is responsible for designing and maintaining instrumentation and networks of instruments for the monitoring of gaseous pollutants. We are also designing and producing dust samplers and sample gas generators for laboratory instrumentation. We develop software for the acquisition and transmission of data of the instruments produced by us and third parties.
DIAMATEX
www.diamatex.eu
DIAMATEX srl, a startup, was launched to valorize the co-founders' invention named SELEX, that is a portable device for the analysis of black and coloured plastics, including, e.g., WEEE and automotive, identifying and quantifying polymer, filler and additives. The measurement is fast (< 1 second), effective and highly accurate (> 95%), and does not require sample preparation. SELEX is able to recognize most of the polymers (PP, PE, PS, ABS, PC-ABS, PA, PBT, PET, POM, PVC, …). Further, it permits the identification of pollutants (Br, Pb, Sb). SELEX is based on a patent owned by DIAMATEX.
ENERPAPER
www.enerpaper.com
Enerpaper has developed a technological breakthrough in thermal insulation market. It is the only cellulose insulating material in reel, with the best performances in the world as thermal conductivity and density, made of 100% recycled fiber, which, in combination with an innovative production process and a mini mill blower, results in at least 50% cost advantage vs any existing alternative. Enerpaper blow-in insulation can be used in both new construction and retrofit works. It is applied in wall cavities, roofs, attics and lofts and grants energy cost reductions of up to 50-60% for a standard house.
FORTUNALE
Fortunale is a start up that intends to shift the fashion's world for the best. It has the objective to create the best natural sweater in the world. Our products are entirely made of pure Italian natural wool, dyed with natural pigments free of chemical additives and produced in Italy by specialized artisans. Fortunale is entirely eco-friendly, and it is inspired by modern principles of circular economy. Fortunale is a sweater of pure wool, and this precious characteristic allows us to regenerate its fibers into new prime materials. The total absence of synthetic fibers enables us to recycle a sweater up to 80%. Even the packaging is entirely reusable. Every sweater is shipped in a recycled cardboard box designed to be reutilized as a perfect container. We want you to reuse it, so we developed it with high-quality materials and an attractive design.
HEXAGRO
www.hexagrourbanfarming.com
Hexagro Urban Farming develops new models of Circular Economy and production of Collaborative fresh food based on indoor agriculture technology in order to allow everyone to produce their food at home, in office or anywhere. The first Hexagro's product is the Living Farming Tree, a system of modular vertical farming, which is scalable and automated, that through aeroponic technology can produce plants without pesticides, shortening the interface time thanks to the high root oxygenation and saving 90% of water with respect to the traditional agriculture.
KERLINE
www.kerline.com
Wholesale trade activities of other non-metallic recycled materials and non-metallic by-products. Research and development activities in the field natural sciences and engineering.
OFFICINA DEL SOLE
www.o-sole.eu
In the field of the renewable energy sources, in particular in the photovoltaic, Officina del Sole offers consulting services, such as feasibility studies, projects/components bankability, with particular attention to new technologies (two-side technology, SHJ, PERC…) in the primary market. With regard to the secondary market, it offers testing and high-precision diagnostics, technical/economic expertise and optimization and repowering solutions.
PIGMENTO SRLS
Pigmento makes natural preservatives from agricultural and food waste. The preservative obtained can be used in different sectors- cosmetics, textile, green building and food. These preservatives replace artificial preservatives that very often are toxic for both health and the environment. The preservative made so far are the green and yellow proceeded from onion waste, purple from marc, brown/beige from coffee grounds. Innovative tools are used in order to realize a quality product in short time and with competitive costs.
SFRIDOO
www.sfridoo.com
Sfridoo is the startup of the circular economy that helps companies to save money on the disposal of waste material. Sfridoo enhances company waste through two services:
- we offer the possibility of buying and sell scrap materials through our marketplace;
- we give the possibility, through our consulting service, to enhance the waste material with a service tailored to our customer.
Sfridoo helps companies by reducing waste production, converting it to new value. We reduce waste production and disposal costs by suggesting good and tailor-made alternatives for the company, in line with the principles of the circular economy. We help companies that want to convert their production waste into by-product, creating new raw material and triggering virtuous reuse mechanisms.
VERTICAL FARMING ITALIA
www.verticalfarming.com
Vertical Farming Italia is a consultancy company in the indoor family sector. Thanks to the multidisciplinary skills of our team we are able to manage a project from all point of view, by the initial idea to the market.
AEROPOWDER www.pluumo.com
The British start-up Aeropowder develops a unique environmentally friendly packaging material made of feathers, which are natural miracles with useful properties: They are strong, lightweight and thermally insulating. Aeropowder harnessed these properties to create a sustainable alternative to conventional insulation materials like polystyrene used for a huge amount of deliveries every day. Pluumo is the world's first sustainable packaging material made from waste feathers that have been cleaned and processed into a unique textile, before being covered in a biodegradable film for ease of handling.
AGRICOLUS
www.agricolus.com

Agricolus is a start up that develops solutions to support the introduction of innovative technologies for agriculture. Its aim is to optimize and support the farmers' work and people involved in the agricultural world, using tools for collecting and data analysis. It is a cloud platform for any agronomic necessity: support systems for decisions, provisional models, fight against plant disease and satellite gathering and by drones. Agricolus makes the farm management easy and efficient.
CAPTIVE SYSTEMS
Captive Systems offers a Key Enabling Technology for water management to make the wastewater process competitive and environmentally sustainable. The innovative technology consists of magnetic fluids made by magnetic functionalized micro-sponges for the removal of fuels, oils, organic compounds, metals and anionic pollutants in water and gas stream. The introduction of magnetic fluids for the management of wastewater and processing water will promote an easy way treatment to nullify the environmental impact of processes water, both favoring the reuse of it to achieve a real closed cycle in a plant but also to produce second water for applications in other fields. The capability to control and modify the functional groups of the outer coating makes the micro-sponges customizable to different target.
DIFLY SRL
www.difly.it
Design, realization, production, maintenance, technical assistance, rental and sale of high-tech APR innovative aircraft aimed at increasing flight independence, also using renewable energy sources and/or non conventional energy sources, such as storage system of high energy density.
EVCLICK
www.evclick.com
"EVclick, electric with a click!" is the first online gallery which gives value to the Vendors and their Dealers in the Electric Mobility market. It aims at providing a complete supply of products and services to all the web users, people or companies, who need to buy or rent an electric vehicle for their needs. The EVclick platform encourages the daily use of electric vehicles and contributes in reducing noise and air pollution in our cities, with the goal of making our life and the future generations life better.
FRAGILE SRL
www.fragilesrl.it
Landslide and geological risk evaluation, monitoring and mitigation, using geo-technical and geognostic survey techniques to develop geological site model. The main techniques comprise the implementation and maintenance of ground-based monitoring systems, standard (RAINS) and multitemporal (MT-SBA) InSAR analysis as well as innovative surface geophysical techniques and numerical modeling of geological processes and mitigation scenarios. The technique was applied successfully in very diverse situations and can be use to measure deformations related to liquid extraction and injection (Oil & Gas), mining activities and construction works (tunneling and underground excavation).
KAPA ENGINEERING
www.kapa-engineering.com
KAPA ENGINEERING SRLS designs and builds waste treatment machinery fully respecting the environment. It is a pioneer of modern technology and offers the most advanced, innovative and reliable products to its clients. The drying systems for wet waste and/or sludge deposits, biomass, food etc. represent the solution for any dry necessity. Thanks to low consumption, they offer the highest level of performance without emissions and they have a cutting-edge technology with respect to global competition. Incineration systems concerning every kind of waste represent the solution, as our company's incineration deal with any kind of waste, respecting the strictest European regulations. The innovative system of electric energy production directly from the incinerator (without the use of other waste and transformation recovery) is the next product we intend to launch in the market.
OFFICINE PIACENTINI DI MAURIZIO UGLIOLA
The Officine Piacentini di Maurizio Ugliola company produces and sends the patented ventilation system "Kuriosa". Kuriosa is an innovative appliance that allows the reduction of cold water delivery from the furnace to the heaters of 20 °C, without structural and plant intervention with 35% of energy saving and CO2 saving in the environment. Kuriosa ventilation system has the shape of a shelf and when positioned on the heater, it provokes the cold water reverse flow, pushing it toward the floor, and rinsing the water on the floor, it avoids heat loss, moisture and condensation. By doing so, the result is the space heating; it is a better, quicker and more comfortable solution which has 36 db noise and 20 W/h energy consumption.
PLANETA RENEWABLES
www.planetarenewables.com
Production, distribution and marketing of lingo-cellulosic and vegetal raw material (miscanthus) for bio industry. Biomass is not damaging the food chain and has applications in the bio energy, biofuel, green chemistry, bio packaging and sustainable building.
SIWEGO
www.siwego.com
Siwego is an innovative start up, accelerated in Trentino Sviluppo Spa and Climate Kic, and operates in smart mobility field. Siwego has developed a platform for Android, IOS and web, which allows both professional transporters and common citizens to share and sell the spare space of their own vehicle of transport, to send and deliver goods.
THE EDGE COMPANY
www.theedgecompany.net
The EDGE company S.r.l. , a knowledge-based company, is a startup proposing systems and products based on the most advanced technologies having as a goal the effective use of IT with a look to the environment. The BCMS system, designed as a fly safety system to avoid birdstrikes, fits the need in other domains as well. Wind power turbines, cities, agriculture and a great tool to monitor changes in natural reserves just a few more areas of application. Sistema Maestro is a proprietary Augmented reality framework using artificial intelligence and computer vision technologies offering a new way of learning and doing. To learn easier, to train better, to do smarter!
WINDCITY
www.windcity.it
We make the 1st variable geometry turbine, or in other words, self adaptive turbines for energy generation from wind and water, that are the next phase in renewable generation. In fact in today's environment we need an optimal energy conversion concept adapting to the natural resource: as most of us live in the cities, where the natural variability of wind and water flows reduces conventional turbines efficiency to a one third of what it could be.
INGELIA
Ingelia is a company that provides proprietary technology that has developed a plant system on industrial scale, based on hydrothermal carbonisation technology, achieving its highest level of Technological Maturity 9 (TRL9). Ingelia Italia Spa is exclusive distributor of HTC technology in Italy that allows to turn any kind of organic matrix waste into bio-carbon in few hours and in a sustainable way, saving up to 99% of waste carbon, in addition to NPK macro-nutrients and other fertilising elements. Ingelia process is tested for sewage, urban or industrial organic waste, trimmings and pruning, agri-cultural waste and off-specific compost. The main product (hydrochar) obtained is a form of organic lignite, no matter the waste stream that has been saved. Ingelia provides turnkey plants with its patented technology, technical and commercial services which are related to the obtained products.
ALGARIA SRL
www.spireat.it

Algaria is an innovative Start-up that produces seaweeds. We make innovative production plants that are intended for seaweeds related to both food production and environmental restoration plants with an innovative technology in B-test phase. We offer technological solutions and give value to derived products; we launched our brand in the market to sell spirulina and spirulina-based products. Our organization's flexibility allows us to design solutions for the agriculture and industry.
CYANOGUARD AG
www.cyanoguard.com
CyanoGuard AG is a Swiss chemical technology company. We offer the fastest, most reliable and cost-effective cyanide monitoring solutions for industrial and environmental applications. Our clients in the mining, chemical and food industry trust our technology to maximize process performance, minimize operating costs and boost safety. Our mobile and handheld cyanide analyzers deliver accurate results in seconds. Truly anywhere – no expensive equipment and laboratory, experts or chemicals required. With measurements transmitted in real-time, users can visualize their measurements online on our cloud-based platform and take actions instantly.
EKOLIVE
Start-up supported by EIT raw materials : Biomobile- Mobile pilot plant for bioleaching of primary resources (non-metallic, ore and low grade ore raw materials) and secondary resources (industrial waste and contaminated environment by heavy metals - soil, sediment, sludge).
FASTECS SRL
FasTecs in an innovative start up founded to dedicate to systems and products investigation and innovation in building. In cooperation with Milan's Polithecnic University and Rainoldi Legnami enterpreise, FasTecs participates to a research project with the objective to develop an innovative solution for the realization of building envelope systems that can capture CO2, contributing to the transition processes' speed toward a zero-emission society, in compliance with the the Paris Agreement. This solution has basis in the realization of high-performance industrialized building components. The expected results include the identification of new skills and professionalism that can manage sustainable innovation processes at different levels, based on circular economy principles.
HBI
www.hbigroup.it
The vision of HBI is becoming leader and worldwide reference point for the innovative technologies regarding the recovery of biomass waste. In order to do that, the technologies developed by HBI include the energy recovery of waste as well as the possibility to extract materials, molecules or compounds that can be used as renewable and more sustainable alternatives with respect to common fossil fuels.
KEEY-AEROGEL
www.keey-aerogel.com
Development, customization, manufacturing and commercialization of aerogel products for different applications.
MOSKYP
www.moskyp.com
Moskyp's goal is to provide public institutions, as well as public backyards owners, with a new fully ecological tool to prevent the diffusion of mosquitoes in the long term, hoping to cut till 65% of pest control costs. Public mosquito control prophylaxis in drainage gutters is really expensive: it requires the use of chemicals tube diluted in water by hand, is inefficient and must be repeated at least six time per summer. Moskyp addresses to all public institutions as well as to private customer, automating this process in the long term. Moskyp's product, the mosquito accopper, is fully eco-friendly and reduces the number of chemicals diluted in stagnant water, involving the reduction of chemicals diluted into sea, protecting seaweed and biological diversity.
ORIGAMI
www.origamiorganics.com
Origami is a brand of clothing for newborn (0-24) realized with natural and innovative textiles. Thanks to its beneficial composition, our textiles are good for babies' skin. In addition to the quality of our textiles, our products are different in terms of design and baby-oriented textile, thought for eliminate any kind of skin problem in order for the baby to improve its movements during his growth. With respect to collection, textiles are made of organic cotton and milk fibre. The fibre is moisturizer, temperature controller, hypoallergenic and antibacterial; in addition, it protects against UV rays, is hardly inflammable, easy to colour and compostable. The production is completely realized in Italy by Tuscan-Romagna workers and the productive processes are sustainable with low environmental impact.
PARTICULAR MATERIALS
www.particularmaterials.com
Particular Materials develops, produces and sells dispertion of nanoparticles produced through a proprietary process with a low carbon print. Our current productive capacity goes from one gramm to 100 kg and allows us to offer sulphide, metal and oxide nanoparticles extremely monodisperse with high quality in terms of aggregation, purity and crystallinity. Our goal is to provide academic and industrial research laboratories as a scalable, constant and reliable nanomaterial source is today an absolute necessity to translate the proof-of-concept on laboratory scale in an industrial product. We intend to place ourselves alongside our clients in this growing process, combining the productive flexibility of our technology with the international experience of our researchers.
RESOURCEFULL
www.resourcefull.eu
ResourceFull is an expert in the valorization of metallurgical and mining waste streams in building applications. At ResourceFull, we transform these residues into high value minerals suitable for the production of the next generation of concrete. ResourceFull aids in fostering eco-innovation by creating and sharing mutually profitable transactions. We bring together traditionally separate industries into collaboration aimed at utilizing each other's waste products, knowledge and technology. ResourceFull operates on different levels throughout the value chain and works closely together with the metallurgical scene (e.g. Metallo, Rusal), research institutes (e.g. KU Leuven, U Gent) and industry (e.g. CRH Structural Belgium, development of UHP inorganic polymer staircase). This way of operating plays a key role since communication between residue provider and customer is crucial for the success of a valorization strategy.
GREEN IDEA®
Technologies is the European company specialized in ICT Eco Management, a new virtuous model inspires in the circular economy to manage the ICT products in the Business to Business sector. In order to implement this model, an advanced and digitalize platform was developed by the name of ICT CircularSoft, which allows companies to:
Sell the End of Life products (before they become Waste);
Purchase refurbished/remanufactured certified ICT products;
Certify the CO2e emissions saved implementing the latter processes.

These actions allow clients to improve their economic and environmental performance.
K- INN TECH S.R.L.
K-inn Tech offers categorisation services with respect to industrial processes, paying particular attention to kinetic measures concerning chemical reactions during more phases. The main applications are related to:
1) catalysis applied to combustion and process engineering;
2) non-conventional fuels exploitation, waste material included.
K-inn Tech intends to support companies in pursuing process innovation and optimisation and sustaining them during the creation and development of new products and services as regard to circular economy.