Green Startup
Ecomondo confirms its role as a service platform for the cooperation among enterprises, investors and young entrepreneurs.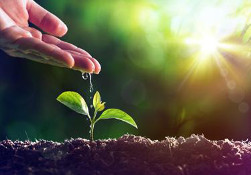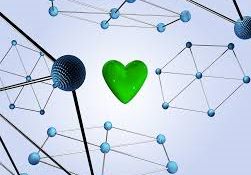 Ecomondo hosted the Start-ups Area, organized by ART-ER, in collaboration and with the support of the Knowledge Innovation community of the EIT (Climate, Raw Materials a Innoenergy) and thanks to the Alma Mater Studiorum-University of Bologna and Giuseppina Mai Confindustria Foundation.

Download the catalogue
START-UPS AND INNOVATION

Here below the list of the participating start-ups:
3BEE
Start-up Area Hall Sud
3Bee designs an artificial intelligent decision support system for animal farming. This solution enables to analyse the animals' most important biological parameters in order to early detect and prevent diseases and anomalies. Thus, prompt and focused interventions are made possible, reducing those treatments that are now used to cure and ward off illnesses. At the same time, costs for farmers are decreased and productivity is improved. Pharmaceutical companies are already interested in 3Bee data that would allow them to reduce R&D costs. 3Bee started from targeting the beekeeping sector developing HIVE-TECH. Thanks to it, 3Bee users are profiting of a reduction in bee mortality of the 20%, enhancement of productivity of the 27%, reduction of chemicals usage of the 32%. 3Bee is now testing FARM-TECH product for the swine sector.
AGRICOLUS
Start-up Area Hall Sud
Agricolus S. r. l. is a startup that develops solutions for Smart Agriculture. The mission is to optimize agronomic practices by supporting farmers and agricultural operators with simple and easy-to-use Agri Tech tools, thanks to innovative technologies of data collection and analysis. The core of the company is a cloud platform composed of smart farming applications: Decision Support Systems, forecast models, smart pest and disease control, remote sensing. A complete solution for any agronomic need. The goals are: increase yield's quality, prevent and monitor climate and pest adversities of crops, reducing costs for the use of resources (water, plant protection products, fertilizers), reduce environmental impact.
BLUETENTACLES
Start-up Area Hall Sud
BLUETENTACLES is a complete and advanced solution for precision irrigation based on IoT and Artificial Intelligence for the retrofit of existing irrigation systems.
The objective is to increase yield and quality of productions saving water and energy in agriculture.
Our customers are orchards farms and irrigation consortia.
BUILTI
Start-up Area Hall Sud
Builti s.r.l. is a start-up company that was born to simplify the experience of engineers in the construction and infrastructure sector. Builti provides a buildings and infrastructure assessment solution based on a single portal in a fast, safe and simplified way.
Builti has developed a platform with different services which allow buildings and infrastructures to be examined in order to prevent catastrophic situations.
RE.SIS.TO. Project is a service based on an expeditious methodology (3 days) of structural engineering to assess the seismic vulnerability of masonry, reinforced concrete, steel, mixed structures and prefabricated buildings. This method has been developed in collaboration with the University of Bologna.
STATICO Building Static Assessment (1 day) provides a first level of knowledge of building status providing report and next steps activities.
Bridgin-IT is an innovative platform for transport infrastructure fast assessment (5 days) providing the level of risk and helping decision makers correctly evaluate intervention priorities. The result is a management system for road and railway maintenance that supports professionals and managers plan maintenance activities, intervention strategies and allocatie available resources.
Sensors is developed in collaboration with an experienced enterprise we has provided turn-key service to monitor buildings and infrastructures.
All products are already on the market, Builti customers being organizations based in Italy and abroad.
DIAMATEX
Start-up Area Hall Sud
The Company has been founded by three phycisists,
working since decades in research (X-ray techniques,
nuclear fusion, ionising radiations and detectors,
optoelectronics, modeling and so on).
The Company has been created to valorize and launch to
the market their patented invention (SELEX)
Beyond this product, the ambition is to reverse
the knowledge acquired in the research domain to
applications.
EVJA
Start-up Area Hall Sud
Evja is revolutionizing agriculture with OPI, the first Intelligent Support System that allows farmers to forecast critical events and increase the quality and quantity of their yield. Evja was founded in 2015 and based in Naples, Italy, and is participated by BayWa and RWA, major players of the German and Austrian agricultural markets.
FRAGILE
Start-up Area Hall Sud
We are an academic spin-off of the University that is participated by the University of Bologna via Alma Cube.
Our slowly but steadily growing team of experienced geologists use different remote sensing and ground based monitoring techniques to address problems in the field of applied and engineering geology.
Fragile Srl provides to its costumers detailed geological models by the combination of InSAR analysis and site investigation and monitoring.
GREENARCO
Start-up Area Hall Sud
GREENARCO is an innovative enterprise with a strong scientific background, aiming to provide technical support in construction management services, management, monitoring and consultancy to private companies, administrations and local public bodies, regional, national and international bodies. We aim to improve the quality of urban life by using nature based solutions.
IUV
Start-up Area Hall Sud
IUV develops innovative, sustainable and natural packaging solutions. The company tackles several societal issues: the reduction of plastic use and of food waste. The COLUMBUS'EGG™ project was born to raise awareness on responsible and sustainable consumption: it is a system of biodegradable packaging materials that is also functional to the consumer's health. It can be applied to fresh or dry food for preservation purposes .
IUV solutions are made with natural components that can prevent the appearance of molds, yeasts and bacteria, prolonging the shelf-life of most food products.
NANOMNIA
Start-up Area Hall Sud
Nanomnia Srl is a nanotech innovative startup company base in Verona, Italy, that matches the need for agriculture to identify novel strategies to mitigate and overcome the overload of pesticides in the environment. The continuous use of pesticides is highly hazardous to the soil, groundwater and surface waters, entire ecosystems and biodiversity. Insectivorous birds are strongly hit by reduction of insects; fundamental ecosystems are threatened, natural control of parasites and soil fertility.
Nanomnia performs organic encapsulation of agrochemical compounds, such as fertilizers, insecticides, pesticides and herbicides, that are selectively vehicled in plants in order to lower the dosage by means of direct targeting plant tissues.
Nanonmia customers are companies in the plant protection sector that are willing to offer innovative solutions with lower impacts on the environment.
OPICE
Start-up Area Hall Sud
OPICE is a start-up that invests to create economic and environmental value for companies, offering opportunities for the development of process, systems and products for the construction market.
Enabling the cooperation between industry and science environment, OPICE analyses needs, search resources and builds new supply chains for the commercialization of:
-New materials made by industrial waste.
-New industrial process of prefabricated building component.
-New integrate plant and product for building.
PACKTIN
Start-up Area Hall Sud
Packtin is a spin-off of the University of Modena and Reggio Emilia, producing biodegradable and edible films and coatings that improve the preservation of fresh food, reducing waste and the use of plastic packaging and increasing food safety. The raw materials of the products, fibers and antimicrobial compounds and antioxidants, are obtained from the by-products of the food chain, thus generating a circular bioeconomy at the territorial level. Using different combinations of natural products at its disposal, Packtin has developed products for various applications foodstuffs, which are initially proposed in the industrial sector, to then be extended to domestic use: - Post-harvest coatings to protect and slow down the ripening of climacteric fruits. - Coating to slow down oxidation and degradation of cut fruits and vegetables. - Coating to avoid Salmonella contamination through the eggs. - Natural and biodegradable films for food packaging.
PARTICULAR MATERIALS
Start-up Area Hall Sud
Particular materials develops, manufactures and
commercialises nanoparticle dispersions prepared via a
low carbon footprint proprietary process.
PHONONIC VIBES
Start-up Area Hall Sud
Phononic Vibes introduces a new technology with unprecedented performances in control and isolation of vibrations and noise. It was born from the research activity at the Milan Polytechnic and at the Massachusetts Institute of Technology of its founders in the field of metamaterials, to create and engineer materials with new and unmatched properties. Thanks to the versatility of the technology, whose fundamental technology is protected through a set of patents, it can be applied to a large variety of sectors, spanning from infrastructures, appliances, automotive, building construction and industrial applications. Since the performances are based on the metamaterial topology, i.e. on the shape of the fundamental unit cell, the technology can be adapted and scaled and its performances are independent on the employed material. Therefore, a large amount of end-of-life material can be disposed, allowing to reduce the environmental impact of the sound-proofing and vibration control sector.
We are a dynamic and cutting-edge technology company. Our " core business " is to solve the problem of the treatment and recovery of water to our customers, More than words , for us to count the facts : - 99 % of our products are aimed at the recovery of the water with " zero discharge "
SOUTH AGRO SRL
Start-up Area Hall Sud
South Agro is an innovative start-up that produces and sells seaweed extracts, for agricolture, with biostimulant properties.
The innovative products proposed by South Agro makes possible to reduce the use of chemical fertilizers and plant protection products, for greater environmental respect.
Biostimulants allow to increase defenses of plants and to improve nutrient absorption, guaranteeing healthy, productive and better quality crops.
South Agro is developing two research projects: the first open sea macro algae propagation and breeding farm and a unique atmospheric pressure chemical reactor, usable for the production of biostimulants.
South Agro has obtained many regional, national and international acknowlegments.
South Agro actively collaborates with national and international research centers and with italian flagships agriculture companies
THE PREDICTIVE COMPANY
Start-up Area Hall Sud
Our story began with a simple goal: help companies save money by eliminating their energy inefficiencies and by that give our contribution towards a more sustainable world.
The Predictive Company's solution is a Building (Energy) Management System based on Artificial Intelligence.
AGMA produces a new building material based on an innovative geopolymer designed and used to resist to high temperatures. Geopolymers are inorganic materials derived from the activation of precursors of aluminum-silicate origins. Those are produced at room temperature using industrial waste materials to form a solid, durable and refractory binder.
AGMA implements a circular economy approach: based on the reuse of waste materials and through an innovative technology, AGMA produces new materials with special physical-chemical and mechanical properties with production costs both for raw materials and energy if compared with conventional cements.
AGMA products are extemely versatile: they are used for green buildings, thermal insulation, and fire protection and, in cooperation with architects and designers, AGMA materials are used to produce design objects.
Agreenlab offers an all round solution for every agrifood company on his path for innovation and ecological transition, with a focus on spotting the right financial strategies to make a decisive impact on business. Lean process and product research, Industry 4.0, energy & cleantech, Permaculture design and Artificial Intelligence are our main tools with a wide field of application in the Agrifood sector. Agreenlab is developing Trust Your Soil, a Machine Learning driven soil service solution born to help farmers to produce biostimulants with on-farm technologies at a fraction of the cost with comparable products.
Amavido is a German company whose international team has developed an innovative portal and booking platform for the promotion of the accommodation and cultural offer of rural areas, small villages and Italian countries excluded from mass tourism circuits. The Italian territory has an enormous unexpressed potential: there are many wonderful places and rich in accommodation facilities, whose offer is still poorly aggregated and digitized. Italy and Germany are the two pilot markets, but the opportunity to climb is global: there is a growing tendency for travelers to move towards destinations far from mass experiential tourism. Amavido combines the characteristics of an innovative booking platform with the human warmth and the assistance of a travel agency able to offer personalized and tailor-made.
Amavido's vision does not stop at the travel market: the "Amavido on line store" project, aimed at marketing typical food products made by the hosts, is already being studied. Moreover the company is in contact with some local administrations in order to identify needs of isolated communities and support them through the amavido project itself and also creating some ad hoc projects to implement directly locally.
At Basca we supply solutions for tanks and containers washing with scope of their reclamation and reuse.
Guardian is an innovative startup registered in the special register of companies (Legislative Decree 179/2012). Guardian is a company with paid-up share capital of 3 million euros. Guardian's mission is to design, develop, industrialize and produce advanced digital platforms, specializing in environmental monitoring, prevention, safety and protection of people and infrastructures, with detection solutions and early warning of seismic events, environmental and natural risks, domestic accidents The Guardian proprietary solutions are considered by Government and Agencies, Public Administrations, Multiutility, to monitor critical real-time scenarios, integrating communication and energy saving technologies, aimed at limiting damages. A team of 25 people consolidated for the development, design and production of systems and networks for environmental monitoring and early warning. A team that shares values and strategic mission.
HBI enables fair innovative technologies for the Green and Circular Economy through R&D&D and prototyping activities. HBI has patented a polygenerative system capable of recovering added value materials from sewage sludge, along with renewable energy, in only 3 hours. HBI's technology allows a continuous treatment and 40% reduction of both CAPEX and OPEX, if compared to common treatment technologies. The system is governed by an artificial intelligence software.The system can be used also to treat other wet biodegradable residues. Common solutions for sewage sludge require a lot of energy to remove humidity from the sludge, while the direct spreading of sewage sludge in fields provokes the spreading of hazardous pathogens and other pollutants. Moreover, in these ways sludge is not properly valorised, while the treatment costs are constantly rising. In addition, valuable nutrients are lost due to the destructive nature of those treatment.
Wholesale marketplace for trading metals. We work with foundries, manufacturing companies and recycling industries. Any company can sell or buy metals at different step in supply chain to complete the circular economy.
MT-Europe, an inspiring work space for professionals, entrepreneurs and innovators. Members have access to the collective talents and knowledge of others who work here, creating an organic style of collaboration and rapport that is invaluable to small businesses, independent workers and growing organizations.
We deal of:
- Territorial Marketing;
- Training for Entrepreneurship;
- Job Orientation;
- Start-up Coaching.
We are the organizers of Climathon 2019 Matera (European Capital of Culture 2019).
Pop & Smart develops innovative solutions for companies based on web and IT technologies.
EnShare is a service that involves the construction of a new service for the collection and reuse of food surpluses and other surpluses by small and medium merchants at the local level, using an innovative warehouse management system (virtual) and supporting social and active participation.
The service is based on an innovative warehouse management system that optimize product collection routes from stores to local NGOs. This system avoids unnecessary car travels, waste of time and useless packages and provides quantification and transport documents for the purpose of tax relief from those small businesses donating unsold goods.
Pop & Smart customers are small businesses such as bars, food stores, markets and cosmetic stores, even at medium size, with an environment and social conscience and interested in reducing management costs.
Semidaiunidea Srl is a company specialized in custom gadgets. We made an Eco Map that cointains a group of eco friendly gadgets to purpouse to our clients. These gadget are made with special materials, biodegradable and environmentally friendly.
Sfridoo is the startup of the Circular Economy that helps companies in the transition to the circular economy.
STOREH Energy Storage Technologies
STOREH Energy Storage Technologies is an innovative startup that offers an energy storage system and on-demand production of hydrogen. HOD, Hydrogen On Demand, solves the problem of intermittence and non-programmability of renewable sources by making possible the seasonal storage of energy. The system has been designed and built starting from the needs of the industrial and domestic sectors: lower cost than current market solutions, scalability thanks to the complete independence between power and capacity, safety as there are no gases under pressure and sustainability thanks to the use of extremely popular and recyclable materials. HOD is also applicable for the stabilization of distribution networks and for the production of hydrogen for mobility.
SynapsEES is an Innovative startup company that develops smart energy efficiency solutions for industrial and civil sectors. The core value is the high skills in modelling energy systems through model/data-driven techniques for improving the energy efficiency in the design and operational phases.
The company delivers custom softwares for energy and facility manager.
The main software is a web-based platform, DEEP (Data-driven Energy Efficiency Platform) that empowers energy managers in their daily activities. DEEP collects, organizes and analyzes energy-related data of systems. DEEP provides specific modules for advanced analyses based on Artificial Intelligence algorithms - like machine learning and/or neural networks - able to build dynamic models for the definition of optimization and control strategies of the most recurrent systems.
DEEP allows the user to perform demand response analyses and predictive maintenance of the systems.
"Windcity makes the first passive variable geometry turbine or, in other words, self adaptive turbines that represent the next phase in renewable energy generation. Our patented technology is called V-Stream as ""variable stream"" because it adapts to any fluid density, any change of direction and any change in intensity to maximize energy production."
XFlies realizes the rearing on an industrial scale of the bioconverter insect Hermetia illucens, fed on waste and by products deriving from the agri-food chain, in order to produce and market live larvae usable for feeding pet animals (birds, reptiles etc.) and dehydrated larvae transformed into protein meal to be used in the aquaculture sector (EU Reg. 893/2017) and aviculture (in the process of approval) and to feed pets as dogs and cats. The industrial rearing of insects on waste from the food supply chain and on waste deriving from the agri-food chain offers the possibility of valorise the by-products, with a view on the environmental sustainability and the zero-waste circular economy.
Zero3 s.r.l. is based on the team's experience in energy production from renewable sources as well in plant optimization. Zero3 srl has developed a Gas Stabilizer machine which is an automatic regulation system for those biogas collection systems already in place in energy recovery plants.
Zero3 technology may be installed in landfills to improve the production of electrical and thermal energy.
Customers are biogas and biomethane producers based in Italy and at international levels.