Start-up & Scale-up Innovation 2020
ECOMONDO and KEY ENERGY are further cementing their role as a platform for dialogue between companies, investors and start-ups.
For 2020, scheduled from 3 to 6 November in the Rimini trade fair district, Ecomondo and Key Energy will again launch the Start-Up & Scale-up Innovation initiative: the space dedicated to innovative start-ups and Italian and international scale-ups offering products/services relating to greentech, environmental sustainability in energy and sustainable mobility.
The Start-up & Scale-up Innovation 2020 initiative is organised by Italian Exhibition Group SpA, promoted in partnership with ICE, and has ART-ER (Attrattività Ricerca Territorio), a consortium based in Emilia-Romagna, as the Main Partner.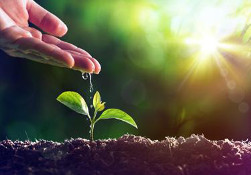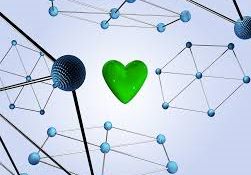 ---
The initiative's main objectives
To offer start-ups substantial national and international visibility, fostering exchange and the sharing of ideas: the perfect environment bringing together tradition and innovation.
To create opportunities for attending companies to meet start-ups that, through their approach, can promote product and/or service innovation.
To promote Italy's innovation system as the key channel for product development in the green tech, energy and sustainable mobility sectors at national and international level.
---
Start-ups and scale-ups with innovative products/services can apply to take part in the initiative if they meet the following minimum requirements:
technological lines of development consistent with the themes of the two shows Ecomondo and Key Energy, in the green tech, renewable energy, electric mobility and urban sustainability sectors;
they have already completed at least the seed round, or alternatively, already have a client portfolio and are active on the market;
have a website and/or promotional material in English.
---
Assessment of applications
Applications from start-ups and scale-ups meeting the requirements set out in point 3 above will be assessed by an Assessment Committee, with a score assigned for each of the following factors (the percentage weight of each criteria is shown in brackets):
● innovative content of the product or service (from 1 to 10) - (20%);
● B2B product or service - (20%);
● collaborations and partnerships (20%);
● product or service already industrialised or ready for market - (20%).
● Coherence with the greentech, renewable energy, energy efficiency, electric mobility and urban sustainability sectors - (20%)

Even if they meet the requirements listed above, only the first 32 start-ups and scale-ups will be selected, that is those with the highest scores based on the assessment conducted following the criteria indicated in this expression of interest.
---
Offers of services to Start-ups and Scale-ups
The initiative is free for the selected start-ups and includes all the show services listed below – excluding out-of-pocket expenses (travel, accommodation, transport, etc.) that the participants must cover.
The services provided are:
● Participation at the shows
● Entry in the catalogue
● Publication of dedicated web page on the Ecomondo and Key Energy websites
● Desk in start-up area with desk and graphic
● Access to the Ecomondo/Key Energy Business Meeting platform to book one-to-one meetings with more than 400 buyers
● Communication kit
● Preparation for the show (video call)
● 1 free external parking permit
● 2 credits for the staff stand
● 10 free entry tickets
● Access to buyer area with welcome coffee
● Guided tours organised every day at pre-established times at the stands of identified exhibitors with short presentation
● Entry info point to provide information on the area, start-ups and in general on the area's organisers
● Media coverage and national and international promotional services
---
Deadline for submission of applications
Your expression of interest must be sent by and no later than 12.00, Friday 25 September 2020, in accordance with the procedures set out under point 7.
Having conducted formal checks on the applications and acquired the quality assessments from the committee pursuant to point 4 above, the IEG secretariat will select – in partnership with ART-ER – the start-ups and scale-ups that will be involved in the start-up & scale-up innovation 2020 initiative.
Following the selection procedure, all parties that have submitted an application will receive a response by 10 October 2020, - to the e-mail address provided when submitting their expression of interest – regarding their selection for the initiative.
Within two days of receiving this e-mail, the selected parties must inform the IEG secretariat of Ecomondo and Key Energy of their final participation or withdrawal.
In the event that one or more of the selected candidates withdraws, the IEG secretariat, again working with ART-ER, may select other parties considered suitable according to the ranking produced pursuant to point 4 above.
For more information:
Fabio Filipponi
e-mail: fabio.filipponi@iegexpo.it
T: +39.0541.744488