The Sustainable City
The aim of Città Sostenibile is to demonstrate solutions, technologies and projects directed towards improvements in the population's quality of life and promote the sustainable development of the territory, demonstrating an ideal model of the city.

This is a city which is increasingly expanding both physically and functionally across the landscape, integrating with other territorial and urban complexes, in a system which is spread out but strongly interconnected.
The sectors:
Building
Energy
Mobility
ICT
Safety of the area and accessibility
Water
Waste
The focuses
COMPLETE MOBILITY : urban and extra-urban mobility with particular attention to electric, LPT, car sharing and digitalisation: all this within Città Sostenibile, a showcase of technological solutions on models of efficient, sustainable urbanisation and quality of life.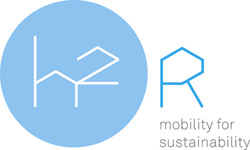 URBAN REGENERATION - Abandoned buildings, underused areas, run-down areas: the development of the city today depends on the capacity to reinvent the use of spaces, bringing various interests and opportunities to the system.