States general of the Green Economy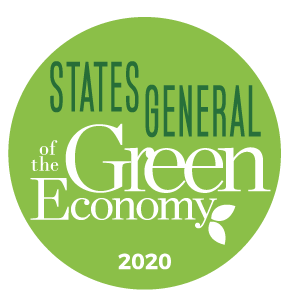 RECOVERING FROM THE CRISIS WITH THE GREEN DEAL
A new phase for green economy in Italy
Online edition
3rd AND 4th NOVEMBER 2020


The States General of the Green Economy, promoted by the National Council of the Green Economy composed by 69 business organizations, in partnership with the Ministry of Environment, the Ministry of Economic Development and the European Commission, this year comes to the 9th edition and will be held, fully digital, on 3-4 November, in connection with Ecomondo.
It represents the annual event for the green economy sector and this ninth edition will be dedicated to "Recovering from the crisis with the Green Deal - A news phase for green economy in Italy" and will focus on opening a direct dialogue with the Parliament and the Government, through specific guidelines proposals for the Italian Plan to use fundings from the "Next Generation UE" Recovery Plan, as supported by data in the 2020 Report on the State of Green Economy in Italy, with the aim of helping to translate the potential of the new context into measures for the development of investments, in its various aspects and sectors, to be implemented in the short term for the recovery of the Italian economy and to consolidate a framework of reference for the necessary reforms.
The European economic relaunch project, the "Next Generation EU" Recovery plan focuses on the Green Deal, in the awareness that, while we face the emergency, we must not let grow other threats to our future. The Green Deal is confirmed as the way to achieve a stronger and more lasting recovery in Italy because it enhances its best potential. Green-oriented companies are now a very consistent reality. All these conditions define a favorable framework for the opening of a new phase of the green economy in Italy: a new leadership and an essential leap forward in quality.
Agenda
OPENING PLENARY SESSION - 3 November 2020
"Recovering from the crisis with the Green Deal - A news phase for green economy in Italy"
Presentation of the 2020 Report on the State of the Green Economy

INTERNATIONAL PLENARY SESSION - 4 November 2020
"Governments and green companies in the new global scenario"