Technological Innovations 2017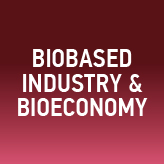 ---
HOST BIO-ENERGY INSTALLATIONS
BRIGHT BIOMETHANE

The Bright Biomethane upgrading system contains a pressure controlled membrane technology (PCMT) It's capable to deliver biomethane to the grid on the right specs, within 15 minutes from cold start up, resulting in a high availability.


---
OFFICINE DI TREVI SAS
99 BE TREINCH

3" diameter electric submersible pump for the pumping of contaminated liquids from wells or tanks. 3" submersible pump, with the hydraulic part located under the electric motor cooled by the liquid, able to pump contaminated liquids from the bottom.


---
PENTAIR
ADVANCED PLUS BIOGAS UPGRADING SYSTEM

Getting the most out of biogas - Pentair's Advanced Plus Biogas Upgrading System is an ideal solution for an effective carbon dioxide (CO2) and biomethan recovery management, maximizing yield and minimizing envirnomental impacts.


---