Technological Innovations 2018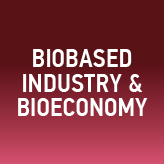 ---
BLACKLINE SAFETY EUROPE LTD
BLACKLINE SAFETY'S G7

Blackline Safety's G7 connected safety products help businesses respond to gas leaks, injuries, health events and evacuations, G7 gas detectors and lone worker monitors are supported by Blackline's cloud-hosted monitoring software.

[continue]
---
BRIGHT BIOMETHANE B.V.
BRIGHT BIOMETHANE

The Bright Biomethane upgrading system contains a pressure controlled membrane technology (PCMT). It's capable to deliver biomethane to the grid on the right specs, within 15 minutes from cold start up, resulting in a high availability.

[continue]
---
BURKHARDT GMBH
WOOD GASIFIER V4.50 + CHP SMARTBLOCK 50T

Constant, updraught co-current flow gasification with stationary fluidised bed; from wood pellets to wood gas to heat and power; intelligent regulation through automatic air and fuel supply; gas flare with automatic ignition for emergency operation; additional remote access to the plant.

[continue]
---
EAVOR TECHNOLOGIES INC
EAVOR-LOOP

Eavor-Loop delivers geothermal energy resources without the need for an aquifer. Closed-loop, low temperature geothermal energy system delivering 4MWe . The world's first green, scalable, distributed and baseload energy supply.

[continue]
---
GALILEO TECHNOLOGIES S.A.
CRYOBOX LNG - PRODUCTION STATION

The Cryobox LNG - Production Station is a portable small-scale liquefaction unit that offers approximately 15 metric tones per day of Liquefied Biomethane Gas (LBM). It has the size of a 40 feet sea container, and its cold start-up capacity allows it to reach peak production in only 10 minutes.

[continue]
---
SOLVAY CHIMIE
CAPTERALL®

Capterall® is an all-in-one solution to simplify the treatment of heavy metals in industrial wastewater. By offering a chemical product, as well as the consultancy, engineering and operational services, we are able to tailor a solution for customers' need.

[continue]
---