Jul 6, 2023
5 European Start-Ups not-to-be-missed
Incremental innovation is at the heart of the circular economy. For a consolidated company to become circular is a long and articulated process, while it is natural for "circular-native" companies. We have chosen five innovative Start-Ups from across Europe to inspire and fuel the transition.
MIRET
The aim of this Croatian Start-Up is to sell circular sneakers. Winner of the Sustainable Fashion Gold Award at the IDA Design Awards, the Zagreb-based company has developed a technological solution for footwear made from 97% natural fibres. The remaining 3% is made of synthetic threads and glues to enhance the shoes durability, even though Miret is already working to replace them with natural materials with the same properties.
Brothers Domagoj and Hrvoje Boljar, founders of the company, produce fashionable, comfortable and durable trainers from innovative and environmentally friendly materials including hemp, cork, eucalyptus, New Zealand wool and natural rubber latex.
To date, Miret shoes are the only sneakers in the world to have received the 'Oeko-Tex Standard 100' label for the entire product and not only for specific parts. Although not yet compostable, these shoes bring us one step closer to eliminating synthetic materials and toxic chemicals. The ultimate goal is to create a shoe that can be safely disposed of through a natural cycle, with a net zero carbon footprint.
RONGODESIGN
Did you know that, besides being a food and a psychedelic drug, mushrooms can be used as a building material? Romanian Start-Up RongoDesign combines mycelium technology and recycled agro-industrial waste to create interior design products with biophilic properties, which help create healthy environments and promote physical and mental well-being. The company uses mycelium, the vegetative body of fungi, to develop furniture and packaging materials on organic and synthetic substrates.
The circularity here is given by the fact that these substrates are commercial and agricultural by-products that would otherwise end up in landfills, such as coffee grounds and crop residues from hemp, hops and sunflowers. According to RongoDesign estimates, the production process is carbon negative, as the mycelium captures twice its weight in CO2 during cultivation, while all the company products are 100% biodegradable and do not produce any waste.
CIRCULARITY
The Milan-based Start-Up Circularity launched its new Circularity Platform in 2023, a digital platform that helps companies find new sources of recycled materials, create a network of partners with whom to discuss and develop new solutions, and use digital tools to measure their ESG performance and that of their supply chain.
The system helps tracking the entire supply chain of waste, by-products and end-of-waste materials, in order to better define commercial agreements for a circular material management at every step of the process.
Through Circularity Platform, companies can track and monitor the route of waste materials to obtain better knowledge on their destination and on the environmental performance of their suppliers, quantifying the CO2 equivalent of the materials management to help companies make informed choices on their environmental impact and share the added value given by the prevented emissions in the ecosystem.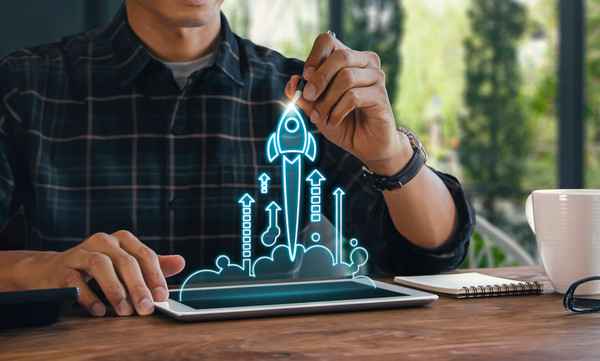 MagREEsource
MagREEsource is a French Start-Up that, thanks to its hydrogen-based magnet recycling process, helps reducing the carbon footprint of the renewable energy industry, supporting Europe's autonomy in the supply chain of rare earths for magnets.
MagREEsource was created as a spin-off of the CNRS, the French National Centre for Scientific Research, and aims to produce as much as 500 tonnes per year of rare earths from old magnets by 2026. This would open up a key market, as only 1% of magnets are currently recycled and Europe is racing to strengthen its rare earth supply chains. To this end, the Grenoble-based Start-Up has patented a process called magnet-to-magnet that helps it produce magnets at a competitive price domestically, by optimizing waste recovery from discarded magnets.
The transformation has a low environmental impact, as rare earths are recovered with hydrogen and not with acids. The French industry has shown a keen interest in the technology, as magnets are used in many areas, from space engineering to wind turbines. Incubated by Linksium, a pioneering French organisation in the large-scale creation of technology Start-Ups born out of public research, MagREEsource is considered a strategic venture by the French government, which supports it through the France Relance spending plan.
WASE
WASE is a London-based Start-Up that wants to eliminate the impact of food and water waste through innovative circular water procedures. WASE works with UK food and drink producers such as Hepworth, Hobsons and Forest Road Breweries, using food processing waste – organic fraction and water – to produce renewable energy, reusable water and agricultural fertilizers.
The food processing sector produces large volumes of waste that are difficult to treat through anaerobic digestion due to fat, low pH and high concentrations of antibiotics. Therefore, WASE has developed an electro-methanogenic process that accelerates the breakdown of waste, producing hydrogen and methane. The technology has a very simple setup, with a plug-and-play system that can be implemented within the production chain.
The company offers three solutions to implement when anaerobic digestion is inefficient:
saniWASE, a decentralised sewage and faecal sludge treatment system;
industriWASE, a series of circular waste treatment solutions for food and beverage producers;
agriWASE, an advanced on-site treatment for agricultural waste.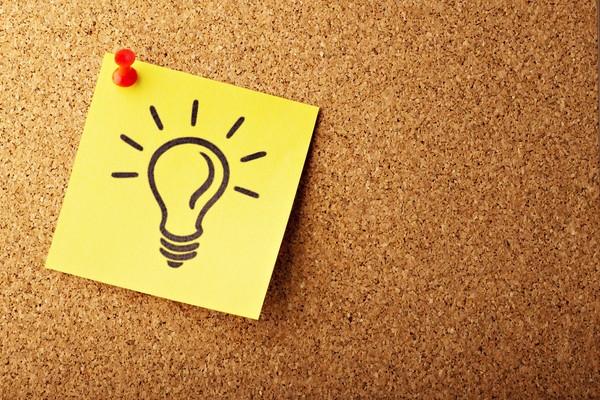 Article written by Valeria Pagani and Emanuele Bompan