Discover the themes of the 2022 edition
Ecomondo is the only platform in Europe to offer an extensive programme of conferences, workshops and seminars, with national and European speakers from industry, the world of research and institutions.
The goal is to present regulatory and innovation requirements and new national and international opportunities, including financing, in the area of ecological transition in the building, packaging and plastics, electronics, textiles and automotive sectors and that of the circular bioeconomy, which covers the agrifood, forestry, bio-based and ocean economy sectors.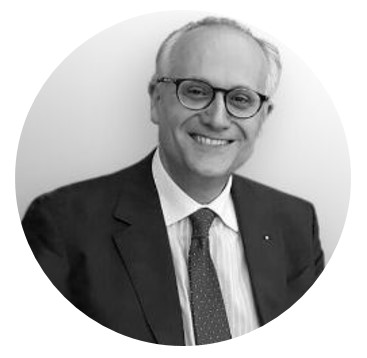 Prof. Fabio Fava
Chairman of the Ecomondo Scientific Committee
"The pandemic has highlighted the need to accelerate the transition of our industry towards climate neutrality and the creation of a single European market that is more resilient and less dependent on major international powers. Hence the need to intensify and extend circularity and the use of renewable raw materials in Europe's main industrial sectors, bringing the best available technological innovation to the regions, aligning funding, particularly for recovery and resilience, so as to facilitate industrial transition and thus make it more competitive and inclusive. But reducing our impact on the environment is no longer enough on its own. We must now begin to regenerate it, so that we can have land, sea and related ecosystems that are again healthy and resilient, capable of delivering quality products and services in line with current and future needs. There is a need for information, sharing, co-planning and the creation of dedicated local and international public-private partnerships on all these fronts, today even more than in the past. The Ecomondo2022 conference will seek to provide the best possible response to the needs expressed, making it easier for public-private partnerships, operators and institutions to define and adopt regulatory, innovation, financial, training and internationalisation priorities related to the need for post-pandemic industrial, economic and social regeneration."
IN THE NEXT EDITION, WE WILL TALK ABOUT:
STATES GENERAL OF THE GREEN ECONOMY

Every year, Ecomondo plays host to States General of the Green Economy, the key annual appointment for Italy's green economy. Promoted by the National Council of the Green Economy, in cooperation with the Ministry for the Environment and the Ministry for Economic Development, it provides an analysis and update on the most topical and vital regulatory issues.

www.statigenerali.org