Jun 28, 2022
Climate and circular economy for a thriving Mediterranean region
The Mediterranean region is on the verge of a major paradigm shift in the way in which goods and services are consumed and produced, to decouple development from environmental degradation and resource depletion. The two coasts are a climate change hotspot, a key area for marine and terrestrial biodiversity and home to around 530 million people.
Altogether, Mediterranean countries generate 20 million tons of hazardous waste, and the coastal regions alone generate another 20 million tons of municipal solid waste. Microplastics abound: the northwest Mediterranean seabed is covered with the highest quantities of plastic debris in the world (1,935 items/km2).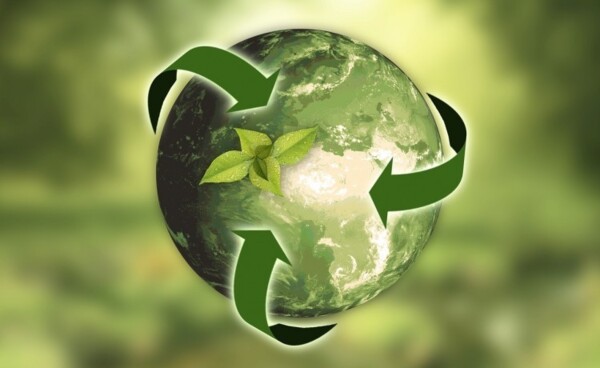 In this context of thriving and emerging economies, circular economy models – together with decarbonisation strategies – are becoming a centrepiece for the ecological transition. This is a unique environment, with key emerging economic players on the south coast, mainly Egypt and Morocco, which have established circular economies in the southern EU (supported by a bold CE Package and Action Plan from the European Union), and start-up hotbeds like Israel and Turkey.
Initiatives abound. The EU has launched SwitchMed – Switching to a circular economy in the Mediterranean to boost circular economy enterprises and processes in the southern Mediterranean by changing the way goods and services are produced and consumed. The initiative provides tools and services directly to the private sector, supports an enabling policy environment, and facilitates the exchange of information among partners and key stakeholders (Algeria, Egypt, Israel, Jordan, Lebanon, Morocco, Palestine and Tunisia).
The Mediterranean Circular Economy
Ecomondo interviewed Grammenos Mastrojeni, Senior Deputy Secretary General at the Secretariat of the Union for the Mediterranean (UfM) and a skilled diplomat who has focused for the past 25 years on the societal, geostrategic and economic impacts of environmental degradation, as well as on topics related to environmental protection, human cohesion, peace and security. The UfM is an intergovernmental institution bringing together 42 countries to promote dialogue and cooperation for sustainable development.
"The UfM has a broad vision of the Mediterranean circular economy. It needs to address the problem created when we substituted eco-systemic services with artificial surrogates, under the illusion of convenience to the consumer and of prospective economies of scale for the producer. This has generated a tremendous amount of waste, rather than useful by-products", says Mastrojeni. Air conditioning instead of the cooling effect from trees, throwaway objects instead of durable and repairable ones, the global flux of material instead of stronger localised economies are just a few examples. Climate change and environmental degradation are also critical elements for the region's economic and political stability. "The Mediterranean is already divided by a series of asymmetries: economic gap, demographic gap with an ageing population in the north and an exploding population in the south, cultural integration, etc", he continues. Commerce happens mostly among northern countries (90%), a small part north-to-south, but very few south-to-south commercial and technological exchanges. "We have to strengthen that capacity, especially for sustainable and circular processes, with key strategies stressed for example by the Paris Agreement, the climate international agreement signed in 2015. But keep in mind that it is not just the technologically advanced northern shores that can export knowledge regarding the circular economy. We can also learn from the southern shores". From sustainable architecture that uses natural ventilation (malqaf) and thermal comfort (maqaad), to resilient agriculture and widespread established reuse-repair services (take the car market), there are also lessons to be learned.
"Every government in the emerging economies is aware of the opportunities offered by the circular economy, especially when it is merged with decarbonisation. For them, the key topic is adaptation to climate change: how to save water with circular processes, how a circular bioeconomy can keep the soil fertile and food production resilient, how to mitigate heat waves with reforestation", he explains enthusiastically. It is followed by the reuse and reduction of materials, key elements for new industries.
READ ALSO: Waste recovery and recycling organic waste

A huge opportunity for decarbonisation
Grammenos Mastrojeni also talks about emission mitigation and the huge opportunities for circular energy. "The biggest opportunities for European countries are on the south and western shores of the Mediterranean . We cannot achieve near-zero emissions by 2050 without solar energy from Morocco, Libya and Egypt and wind energy from the Balkan countries", Mastrojeni explains. "This energy will be critical to producing circular fuels like green hydrogen. We need interconnected energy infrastructure, with underwater cables, which can be created without public capital. The opportunities are huge".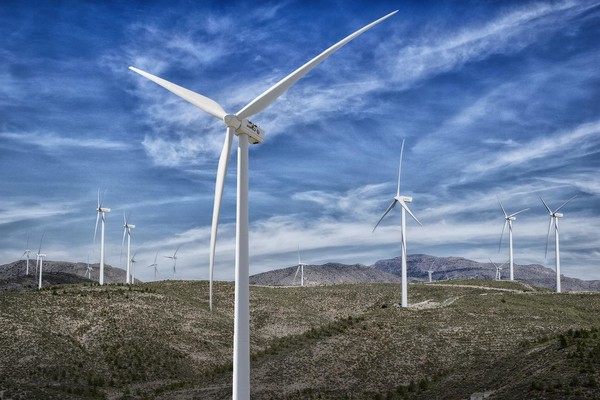 Mastrojeni is less enthusiastic about north-to-south investment for waste management. "Transformations are already under way, but what we have to stop is shipping low-quality waste to the southern shores. Circular processes are needed, but adapted to the local culture and economy, understanding how transformation might impact local, traditional economies, in countries that are rich in manpower".
To support transformation, the UfM has created many platforms, one on energy for example, where investors, NGOs and public administrations can set new initiatives in motion. "We need flagship projects that can inspire other businesses and other administrators", he adds. The UfM has also supported and promoted a number of circular initiatives. These include Plastic Busters, aimed at effectively tackling the issue of marine litter in the Mediterranean by addressing its entire management cycle, from monitoring and assessment to prevention and mitigation, thus contributing to evidence- and science-based support to governance. "This project has been led by the University of Siena, and implemented by a consortium of 15 partners from around the Mediterranean", the deputy secretary of the UfM explains. "Actions included phasing out single-use plastics, integrated waste management plans, the development of a circular policy and institutional framework and the use of Green Public Procurement as a lever for new business models". Other UfM actions analysed key areas such as food waste management, forestry programmes and byproduct usage, the blue circular economy for the fishery sector and much more. "This region has huge potential for CE development, and we must strive to make it happen", Mastrojeni concludes.
An article by Emanuele Bompan